The competition
Are you a student with big plans to make a name for yourself in the business world? Want a chance at winning £1,000 towards your tuition or business to help you achieve your dream? Then it's time to pitch us your idea!
Mint Formations is on the hunt for talented upcoming entrepreneurs who dream of business success. To help support your efforts, we're offering you the opportunity to win a £1,000 cash prize to get you on your way — all you have to do is tell us why your new business project is worth investing in.
We're inviting all students currently studying to submit their pitch to us. You have a maximum of 1,000 words to convince Mint Formations that your idea is worth investing in. So what do we want to hear?
We want to know:
What your idea is
Who your target market is
How you are going to reach your audience
How you are going to finance your business
How you are going to make your business profitable
Important competition dates: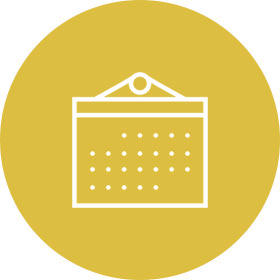 The competition is open from

November 1st 2019

The deadline for entry is midnight

February 28th 2020

Entries will be reviewed and finalists will be announced on

March 20th 2020

The winner will be contacted by

March 31st 2020
How are the winners chosen?
Our judges are on the hunt for two things:

Creative, exciting and innovative new business ideas

Realistic business pitches that would work in the current economic environment
All entries will be reviewed by the Mint Formations team. 10 finalists will then be selected and put forward to the judging panel. A single winner will then be chosen.
The judges:
Rajesh Velayuthasamy
Director, Mint Formations
Rajesh began working for brands including Nokia & Panasonic but soon found his sights aimed much higher. For 12 years, he oversaw Integra Global Solutions as it grew from a micro-company to a large organisation trading across the world. With his newest venture, Mint Formations, Rajesh aims to support business community and create a new generation of entrepreneurs. He has helped over 2,000 people build careers, sat on the board of seven successful businesses and is set to launch his latest book "Employee to Entrepreneur". Rajesh knows what it takes to succeed in business and has his eye on pitches that have been well thought through.

Andy Tree
Managing Director, Mint Formations
A previous student of business himself, Andy knows what it's like to start small and dream big. With over a decade of experience in successful business management, having set up his first company at age 24, Andy is a man who has been in your shoes. From a top-level management role in a multi-million-pound turnover enterprise to the founding of his current business venture, Mint Formations, he's not the kind to shy away from an exciting and forward-thinking idea.

Tim Cameron-Kitchen
Head Ninja, Exposure Ninja
Best-selling business author Tim Cameron-Kitchen is the founder of online marketing company Exposure Ninja. Working in a young and innovative industry, Tim is inspired by those looking to challenge conventions and find new-age solutions to old-fashioned problems.
How do I enter?
To enter, you must submit your business idea to competition@mintformations.co.uk .
The subject of your email should be as follows:
Competition Entry - Your Name - Your School/College/University
In the body of your email, introduce yourself briefly, letting us know who you are, what you are studying and what you'd do with the prize money if you won. Alongside your message, attach your business pitch as a document. You can submit your idea in the form of a Word doc or PDF.
[ Entries are now closed and the shortlist will be announced soon ]
Frequently asking questions
Who is eligible for the competition?

The competition is open to all students studying a business-related course at sixth-form or above. This can include economics, marketing and finance, etc. This is also inclusive of courses that feature business modules as part of the overall qualification. For example, those studying a degree in Media & Communications would be welcome to enter if their qualification includes a module on a business-related subject, such as business management.
Can I enter if I'm not studying business?

Yes! You can enter if you are studying a course that is not business management. Your degree does not have to be business specific. We want to encourage all students with a business brain to get involved. So, if your course is teaching you how to build or develop a business idea in any shape or form, then we'd like to hear from you!
Will I receive feedback?

Unfortunately, we are unable to offer specific feedback on individual business pitches.
Can I submit more than one idea?

We will only be accepting one business pitch per entrant, so send us your best idea!
Do I need to provide evidence of how the winnings are spent?

We encourage our winner to use their winnings to develop their position in business or further their business education. However, the prize money will be paid directly to the winner and we will make no requests for evidence of spending.
Can I resubmit my pitch if I change my idea?

All entries are final. Once you hit send, that's it. Take your time and if your idea needs work, use all days available up to the deadline. Early entry will not influence results in any way.
Can I enter as an international student?

Of course! The winner of this competition will receive £1000 paid directly to them. While this competition is based in the UK, international students from across the world are welcome to enter. If you win, you will receive the funds equivalent to £1000 converted into local currency — around $1300 for US students. Please do note that we do not take responsibility for any applicable fees that may apply to receiving finance within your home territory from an overseas source.
Who are Mint Formations?
Mint Formations is an online company devoted to helping businesses thrive. Our services cover many different areas of business establishment and management, from helping you register a company name to appointing new directors. Our team has over a century's worth of combined experience supporting business success and getting new companies on their feet. It is our mission to set new businesses on the right path, making sure they have everything they need to achieve their goals.
Why we're #1 trusted formation company
Companies house authorised
We are a Companies House-authorised formations company. You can trust our advice when it comes to registering a company.
100% transparent prices (no hidden charges)
Like for like, our prices are the best in the industry. We offer 100% transparency and absolutely no hidden charges.
We help you register a business step by step
No more confusion when it comes to shares, officers and SIC codes. From the moment you conceive your initial business.
Super quick and easy registration
Our online company registration system is super intuitive and easy to use for everyone. Our customers love it.
Exclusive deals and offers
We have negotiated exclusive deals and free offers for our customers, including accounting, website and digital marketing.
Fast-tracked bank account
No more waiting for appointments. We will fast track your business bank account with Barclays, Lloyds or Tide.

Exceptional customer service
Rated five star and given 97% positive service rating by customers.
Very fast process. Say yesterday I submitted the form and today I received all the correspondence. I have recommended you guys to my business community. A very happy customer.
Bill Roy

I formed my company with Mint. Good service from their customer support team. They were very calm and helpful all through the process. Good work team and I wish you the best.
Isabella O'Ryan

Mint Formations was really good and convenient for us. They provided us everything they said they would, in less than a day. Amazing service and so we recommend them.
Mr Nicola Lanzillotta

Terms and conditions
Before you enter our competition, be sure to read the terms and conditions carefully:
Only one entry per person.
You must be able to prove you were a student enrolled in an educational business course at the time of entry.
You must be aged 16 or over.
If you win our competition, you agree to have your name and pitch idea published in follow-up marketing materials, including but not limited to online articles, press releases, social media promotion and blog content.
You consent to us storing the information you provide for means of contact for the competition. We will not store your details for the purpose of marketing.
If you are selected as the winner, you will be contacted via email. You will have 30 days following the date of contact to respond with details for prize payment. Failure to respond within this time will result in forfeit of prize money and a new winner will be selected.
Our latest blog posts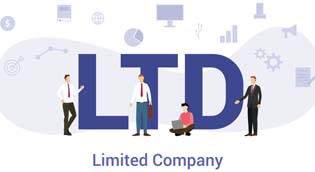 An LTD business is a company that has been incorporated by Companies House for operation within the United Kingdom...