Register Your New UK Limited Company Today from Just £12.99
Trusted by more than 10,000 companies
20+ years of experience in UK company formation
Take out the stress of company formation — all paperwork handled.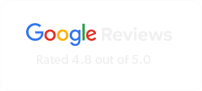 5 Star Ratings

Fast Service

Exclusive Offers

Free Support
Mint Formations:

Experts in UK Company Registrations

We're a family-owned business with over 100 years of combined industry experience. As experts in UK company formations, we've helped businesses big and small get started, and we're ready to help you, too. Whether you're opening a restaurant or starting your own freelance venture, we can deliver the right solution to meet your needs.
Join over 10,000 companies who chose Mint Formations and register your UK company today.
Choose a UK Company Formation Package
Find the right package for your new limited company formation, starting from as little as £12.99 for our digital option.
Accepted Payment Methods
We accept all major payment methods. When you choose Mint Formations, you can rest assured that your information is completely safe, as we don't store or collect your payment card details. All information is provided directly to our third-party payment processors. These payment processors adhere to stringent standards managed by the PCI Security Standards Council, which is a joint effort of brands like Visa, Mastercard and Discover.





Call Us Today to Register Your New UK Company
If you have any questions or would like to register your new UK company via phone, give us a call. Our friendly company registration experts are happy to complete your order by phone or guide you step by step.
020 7112 8684
Pick a
Free Business Bank Account

with Your Package

Benefit from a free business bank account when you use our services. There are six great options to choose from, and you'll also get your application fast-tracked. No more long wait times for appointments, so you can get back to the important stuff - running your new business. Simply select the bank account that best suits your needs and get started in minutes.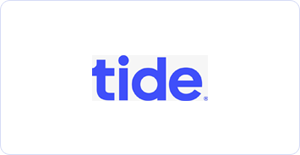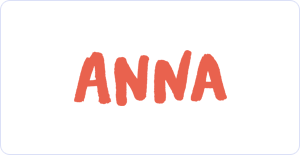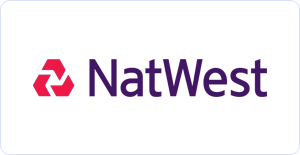 We've Helped over 10,000 Businesses Get Off to a Flying Start
We're proud to be rated five stars and have been given a 97% positive service rating by customers. We work hard to find new ways of making your experience with us nothing but exceptional. Have a read of what some of our satisfied customers had to say:

Strongly Recommend
I am not based in the UK, so I am not aware of any regulations. Catherine helped me understand the yearly filing and helped me in a highly professional manner. Since then, I formed two other companies with them and will strongly recommend them to you.
Sophia Wilson


Easy-to-Use Website
Easy-to-use website helped me a lot. I felt very easy to reach you all the time I needed both by phone and chat. Even after some misunderstanding, I felt bad about myself being rude to them. Still, they were very calm, helping me solve my problems. 5 Stars for you, Steve.
Byrne Harry


Polite and Professional
I am really impressed with the service. They have been helpful, polite, and professional. I had issues selecting business activity with some codes, and they guided me to select an exact one for mine. I would recommend your service to people looking to register a new company.
Dimension Security Limited

Find all customers reviews here
Register Your New UK Company in Four Simple Steps
1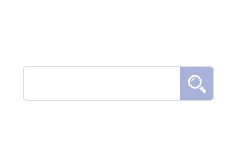 Choose Your Company Name
Prepare a list of a few potential names, just in case the first option is already taken. Use our free online name checker tool to see if it's available. If it is, great news! It's time to get it registered.
2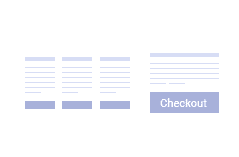 Select Package and Make Payment
Choose your package type based on your business size and needs. Once you're happy, review your details, proceed to the checkout and make your payment.
3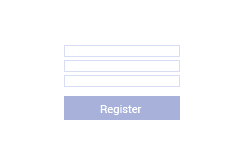 Enter the Required Details and Complete Your Registratio
Fill out your company details — you'll need to include things like the address of a UK-registered office, as well as directors' and shareholders' information. We'll handle everything else.
4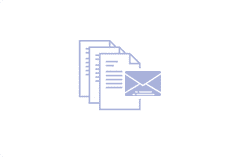 Receive Official Paperwork via Email or Post
The only thing left is to receive your official paperwork, which can be done via email or post. Forming a UK company has never been easier.
Need Some Help with Your Company Formation?
Whether you need assistance setting up a private limited company or just don't know which package is right for you, we're here to help. Call us today to talk to our company-formation specialists and get all your questions answered.
020 7112 8684
Why Do Thousands of Customers
Trust

Mint Formations for Their Company Registration?
We're Companies House
Authorised
We are a Companies House-authorised formations company. With this kind of protection, you can trust our advice when it comes to your UK company formation.
Step by Step

UK Company Formation

From the moment you conceive your initial business idea to the day your company formation is completed, our team will be here to support you with anything you need.
Exclusive Deals

and Special Offers

We have negotiated exclusive deals and offers for our customers, including website, bank account, accountancy services, digital marketing, and other powerful assets.
100% Transparent Price
(No Hidden Charges)
Like for like, our prices are the best in the industry. We offer 100% transparency and no hidden charges. Get your new company set up at a highly competitive price.
Non-Resident

Packages

We specialise in helping overseas nationals and non-UK residents to quickly incorporate their UK company following all the required regulatory compliance.
Fast-Tracked

Business Bank Account

With our formation packages, there is no more waiting for appointments. We will fast-track your business bank account with Barclays , Lloyds, and other financial institutions.
Customer Case Study
Sabish Ltd
Digital Marketing & Offshore Sales Company
Find out how our simple and transparent company formation service made the entire incorporation process as easy and quick as possible for Shalik Rais, Director of Sabish Ltd.
Read success story
Want a Prestigious
Knightsbridge, London

Business Address for Your New Company?

Knightsbridge is one of the world's poshest neighbourhoods and certainly the most desirable location in London. Many of the world's billionaires call Knightsbridge home, and it has some of the most expensive properties in the world. You can also get this prestigious business address for your new company. Just select our all-inclusive premier address package with your UK limited company formation, or talk to our business registration expert, and we will guide you through.

Buy our All-Inclusive Premier Package - £1089 £544 (50% Off)
Download our
Free

Resources to Help Your Business

Download our free articles and resources to get inspiration, ideas and practical tips on how to start your own business and be successful at every step of your business journey.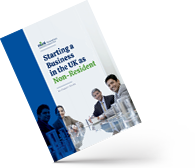 FREE E-BOOK
Starting a new UK business as a non-resident
Are you a non-UK resident looking to register a...
Download Now
FREE E-BOOK
Roadmap to success. Are you ready to start your business?
Map out your journey to business success every step of the...
Download Now
FREE E-BOOK
Productivity hacks from world-famous entrepreneurs
Learn different ways you can sharpen your focus and improve...
Download Now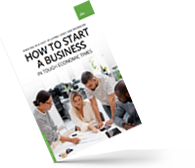 FREE E-BOOK
How to start a business in tough economic times
Looking for guidance on how to start a business during tough...
Download Now
One-Stop

Business Support Solution for UK Companies
We help UK Companies in all areas, including marketing, banking, accounting and compliance.
Ready to Register Your New UK Company?
Take the stress out of launching your new company with Mint Formations. Contact us today for free, no-obligation advice tailored to your unique business needs.