Want to Register a UK Company as a Non-Resident?
Straightforward UK company registration for non-residents
Completely hassle-free — we do all the paperwork for you and send official documents
You keep full control of your new UK limited company
Fast and affordable service for non-UK residents.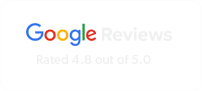 Register Your New UK Company in Just Four Simple Steps
Setting up a UK company as a non-resident has never been easier.
1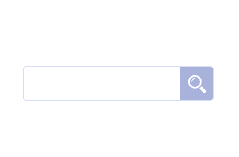 Choose Your Company Name
Prepare a few options and use our company name checker to see if it's available.
2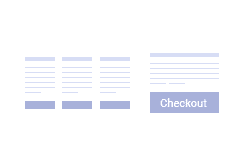 Select Package and Make Payment
Once you've made your name choice, choose the best package that suits your business size and needs.
3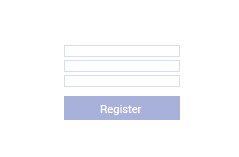 Enter Required Details and Complete Your Registration
Next, you'll need to provide us with the details for your business. We'll handle everything else.
4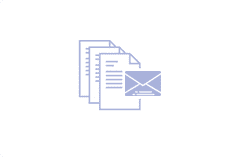 Receive Official Paperwork via Email/Post
All that's left is to receive your official paperwork. This can either be emailed to you or posted.
Non-UK Resident Company Formation Packages
At Mint Formations, we have two excellent packages to choose from for your non-resident UK company formation. Both of which benefit from unlimited help and support from our friendly team of experts. Explore the options below and find the right package for your new limited company formation.
International
Package

£129
£199 Save £70

International Premier
Package

£559
£1199 Save £640
UK Limited Company
London Registered Office (Premier Ellis Street, Knightsbridge Address)
London Business Address (Premier Ellis Street, Knightsbridge Address)
VAT & PAYE Registration (if required)
GDPR Registration
Free Accountant Consultation
Help with Banking Options
Unlimited Support.
Exclusive Free Offers
What Our Customers Say about Our

Company Formation Service for Non-Residents

Recommended for residents of other countries
I live in Holland. I thought that UK company formation for a non-resident was much easier than in any other European country. I went to the Companies House website and downloaded the application form. It was overwhelming with so much to fill and so many questions. I was worried about making mistakes. I searched Google and chose Mint to form my UK limited company. They have a very easy-to-use website with clear instructions. I completed my application in the night, and the following day, my new company was formed. Thank you very much.
Lucas Jansen


Unbelievably simple, quick and helpful service
I was thinking of using a lawyer or an accountant for my UK company formation. However, I did a Google search and contacted a helpful member of Mint's team. It immediately became clear that I need not waste my money with a lawyer. My only concern was upfront payment, but when I listened to them, it became apparent that they are trustworthy. I received everything in an email on the same day, and three days later, I got my certificates by post. I would recommend their service to anyone, and I would use them again.
James Tomblin


Fast, efficient and professional service
I was very hesitant to start my limited company using an online company formation agency. When I did a Google search, I found many companies offering this service, and luckily, I chose Mint over others. The staff were very polite, professional and exceptionally helpful. Though I contacted them late in the afternoon, they formed my company on the same day and sent me all the paperwork, saving me a lot of time. I am very pleased to select Mint Formations.
Jessica Bingham

Find all customers reviews here
What Does It Mean to Own a

Registered UK Company as a Non-UK Resident?

If you're a non-resident , it's straightforward to form a British company with Mint Formations.
Market Access
Gain immediate access to one of the world's most lucrative commercial markets without a work visa. Start trading within England, Wales and Scotland right away and embrace powerful market opportunities.
Security of Interests
Is your business growing overseas? Are you worried fraudsters might try to steal your branding? Register your company name as a non-resident now to protect your intellectual property and copyright.
Avoid Legal Red Tape
As an international business, trading within the UK requires numerous legal agreements, trade tariffs and other official regulations. Get rid of the headache and use Mint Formations for your non-resident UK company formation today.
Consumer Credibility
British consumers are more likely to buy from local businesses. Non-resident entrepreneurs can secure greater market trust with a company registered within the UK. Increase your profitability with a simple trust signal.
Benefits of Using

Mint Formations for Your Non-UK Resident Company Formation
Launch Your New UK Business Today
Business Bank Accounts for Non-UK Residents
We've partnered with banks and financial institutions to provide non-resident directors with a banking solution they can trust. We take care of the entire process for you, including preparing paperwork and submitting the necessary forms. You won't even need to visit the UK.
Learn More About Our Business Bank Accounts for Non-UK Residents
Give Us a Call,
and Launch Your Business with Confidence
If you have any questions about non-UK resident company formations or would like to discuss which package is best for you, give us a call. We can help you complete your order over the phone and are happy to guide you, step by step.
020 7112 8684